SERVICES > ANTIQUE FURNITURE PRESERVATION
ANTIQUE FURNITURE PRESERVATION
Mumford Restoration specializes in keeping your treasured memories alive through the preservation of your antiques, heirlooms, and furniture. But what do we mean when we use the term preservation? Allow us to explain.
Antique Preservation Defined

Preservation, as defined by Merriam-Webster is, "the activity or process of keeping something valued alive, intact, or free from damage or decay." In other words when you have a Louis XV piece, you don't refinish it, perhaps don't even restore it. Focus on preserving, protecting, cleaning, and minor repairs, as you would a fine art piece that is meant to last for centuries.

We've said this before but it bears saying again and again—even at the risk of redundancy because it is critical to the longevity of your family treasures:
Don't trust your precious pieces with just anyone who claims to restore.
Connect with one of our Restoration Consultants today to discuss antique furniture restoration options that will preserve your pieces and maintain their value.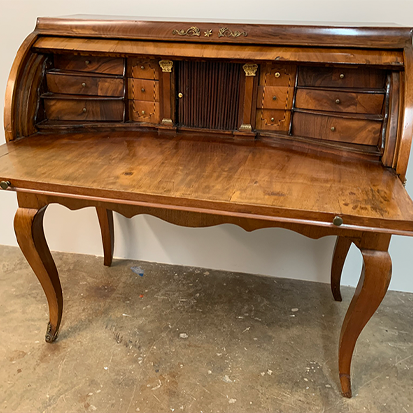 There are varying degrees of expertise, knowledge, and competence relative to furniture and antique restoration and preservation. These varying degrees make the difference between the preservation of your piece or the irreversible destruction of it. Know what you're getting. Click here to learn why all restorers are not created equally.
Here are some important things to consider when preserving your family treasures:
Result:
Preserve and increase value for centuries.
Slows the entropy.
Positive:
Preservation will conserve and increase the value of any piece when properly investigated and administered.
Negative:
Preservation in some cases can render a piece unusable due to the sensitivity of the veneer or the finish.
Before & After
Antique Furniture Preservation Photo Gallery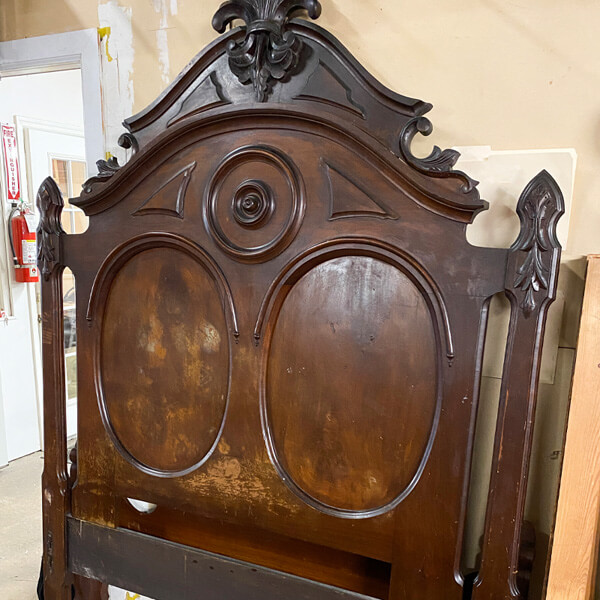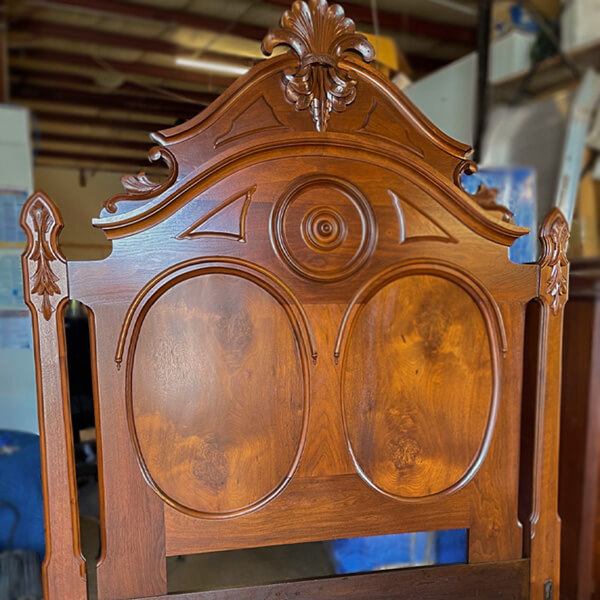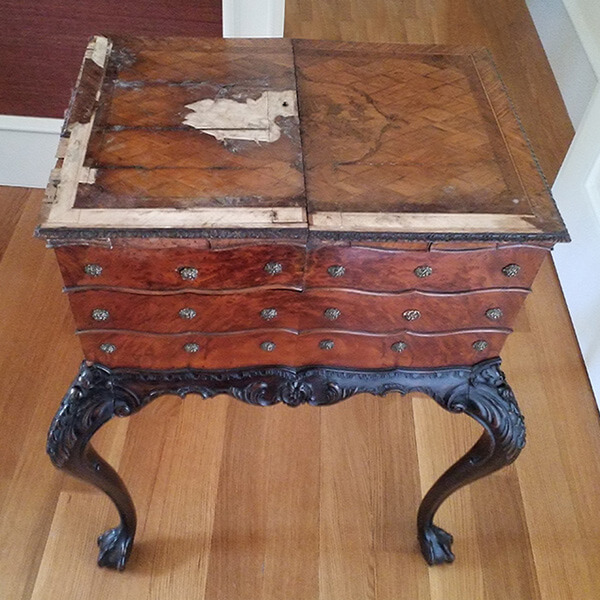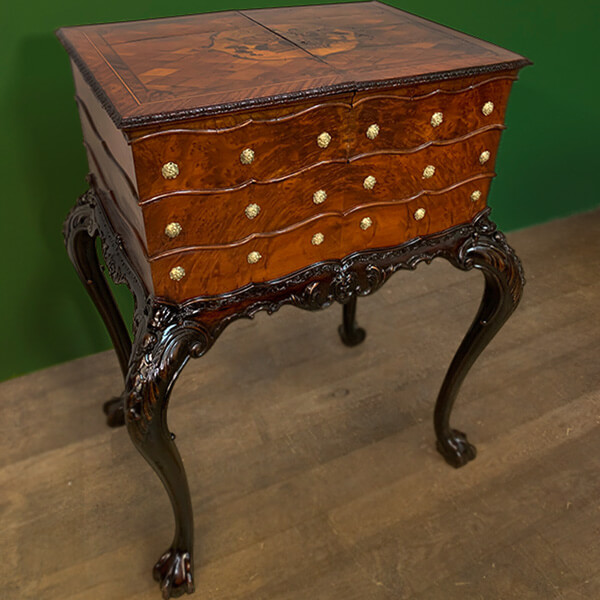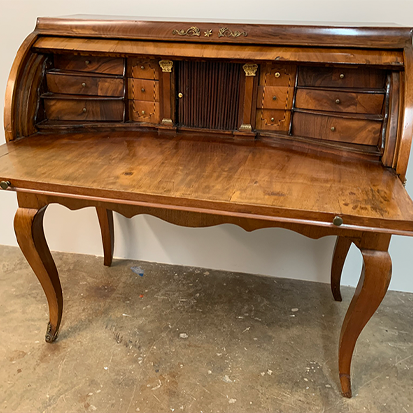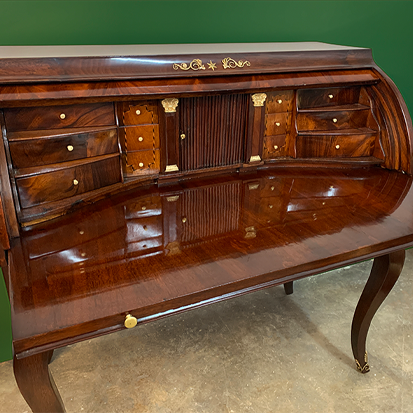 Contact us

If you have questions about preserving your furniture or family heirlooms, connect with one of our Restoration Consultants today!


Request an EstimateGive Us a CallChat With Us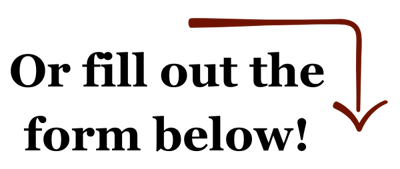 Looking for other services? Check out
Office | Fire & Water Damage