SPECIALTIES > SILVER REPAIR, POLISHING, & RESTORATION
SILVER REPAIR, POLISHING, & RESTORATION
Make Your Silver Shine Bright Like a Diamond!
With Mumford Restoration's 40 years of expertise in the cleaning, polishing, repair, and restoration of metals, your treasures will achieve that newly minted look that originally endeared them to you and your family.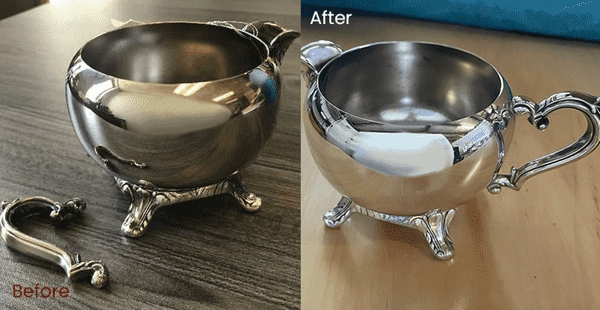 The Silver Restoration Team of Mumford Restoration specializes in bringing tarnished, dull silver back to its original shine and luster. Although many items just need expert cleaning and polishing, there are some that need silver plating or to be re-silvered, often referred to as re-silvering, silver re-plating, silver dipping, and silver plating. We provide these services along with tips on cleaning and storing your valuable pieces. If you plan on displaying your silver pieces and not use them for eating or drinking, we can lacquer them to prevent further tarnishing.
If you have a special event where your sterling silver flatware needs to really shine, we can help by providing flatware polishing, flatware buffing, and flatware cleaning to remove the minor scratches. As a result, your pieces will look brand new!
Don't hide those finer sterling silver- or silver-plated pieces that have been damaged! Our silver restoration craftsmen can bring them back to their original grandeur. Even silverware damaged by a garbage disposal can be repaired and polished. And the good news is—it usually can be done for less than the cost to replace it!
Connect with a Restoration Consultant today to discuss your silver repair and restoration needs.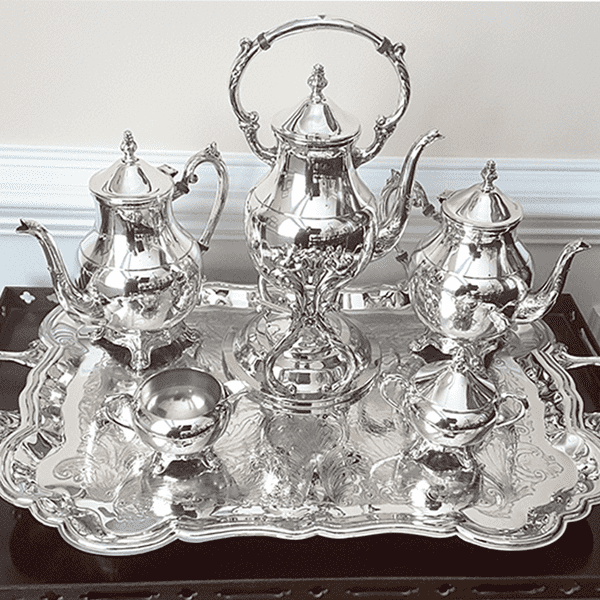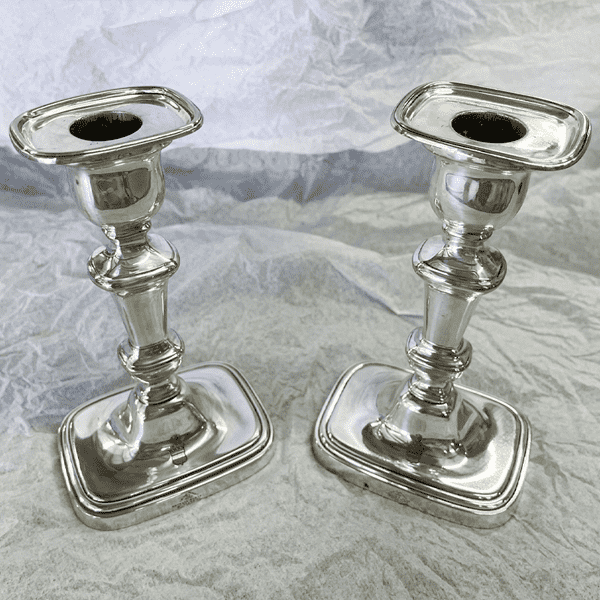 We restore popular heirloom silver such as:
Silver tea services

Silverware

Candelabras, candle holders

Silver picture frames

Silver jewelry boxes

Silver plates & platters

Silver mirrors

And so much more!
Do you have questions about silver restoration, polishing, or repair? Connect with one of our Restoration Consultants today for an evaluation of your silver.

Request An EvaluationGive Us a CallChat With Us
Common sterling silver repair or silver plate repair needs:
Dents

Broken legs/handles and hinges

Garbage disposal damage

Bent and unlined parts

Twisted bases

Leaks/holes

Dull finishes that just need a professional polishing
Most Popular
Platinum
Full Restoration
Remove old finish, make repairs, remove dents, replate, final hand or machine polishing, and two coats of metal lacquer. Please note parts are separate.
Gold
Repair, Polish & Lacquer
Remove old finish, make repairs, remove dents, final machine or hand polishing and two coats of metal lacquer.
Silver
Polish & Lacquer
Remove old finish, machine or hand polishing, and two coats of metal lacquer.
Bronze
Clean
Remove acidity, hand cleaning.
How Do I Know What Level of Service I Need?


That's a question we get often. The surest way to know is an evaluation by one of our Restoration Consultants. We'll assess each piece to determine whether it's solid silver or plated silver. If plated, we'll assess the strength and thickness of the plating to determine if polishing will render the result you want or if re-plating might provide an outcome that meets your goals. Connect with us today to determine what service level aligns with your goals.


Contact us
Our silver restoration team will guide you to the best approach for the result you want. Bring your piece(s) in anytime, Monday-Friday between 8a-5p and we'll be happy to assist you!
Questions? Contact us in one of three ways below!
Request An EvaluationGive Us a CallChat With Us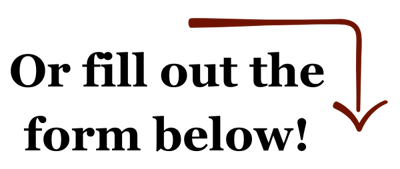 Looking for other services? Check out
Office | Fire & Water Damage